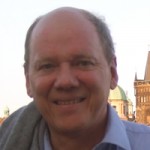 Guy de Compiegne has published in 2013 a remarkable essay, Nicolas Poussin and the Japanese garden Masters.
In his latest book available mid-March 2015, "Nicolas Poussin, l'ambiguité recherchée" (Nicolas Poussin, in search for ambiguity), the architect and Poussin researcher continues his quest through an interpretation of ambiguous details requiring the reconsideration of the primary subject. As we wait to discover his new book we have met the author to get a preview.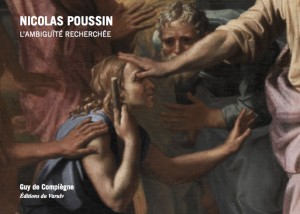 Could you please present your new essay on Nicolas Poussin to our readers?
This essay completes my previous study on the interpretation of Nicolas Poussin's body of work. Due to my architectural background I first studied Poussin through his geometrical compositions, but for this new essay I concentrated on the ambiguous details always present in Poussin's paintings.
Ambiguity allows "double entendre" and this allows Poussin to build up under his main subject a second one which often reflect a more personal point of view.
Your previous book, The Visual Path, was approaching the work of Poussin in a very didactic and original way. Is this new essay in the same vein?
In my previous essay I approached Poussin with a parallel between his painting and the Japanese gardens. This was unusual and gave the book an exotic edge but a valid one since it was showing that Stoicism and Buddhism where sharing similar themes, in particular the sense of visual order: studying one did help to understand the other one.
With this new book I systematically look in the bottom of the draw, in the background or at the edge of the painting to discover details which don't appear to illustrate the main subject, and then I find out their raison d'être.
Order was one of Nicolas Poussin's main preoccupations. To generate visual order is to avoid confusion, but naturally ambiguity is purposely generating confusion. So Poussin hides from the first sight these complex elements to allow a visual hierarchy to take place that keeps the clarity of the primary reading.
Under a biblical story, some ambiguous details will allude to another religion or an old cult and an historical subject, like the story of Coriolanus, will be the pretext to comment on morality and on a touchy political subject like the fronde.
If these ambiguous details are pieced together another subject is emerging, a very personal point of view as you will discover in my book.
This book comes out at the time of the Louvre major Poussin exhibition, "Poussin and God". Which highlights are you proposing on Poussin's religious paintings?
If we consider Poussin's complete body of work, we realize that over three quarter of his paintings are about religious subjects since bacchanals and certain mythological subjects have to be included in this group.
We will see how the Louvre is curating the exhibition but it sounds that they will focus on the Christian/Biblical era. Personally I find it difficult to limit Poussin's religious universe to the latest religions without considering the old cult to Dionysus or the important one to Venus which was the subject of my article published on your site (read the article "Le mythe de Vénus chez Poussin", in French).
Can I remind you that Poussin was living in Rome and therefore had under his eyes numerous Christian churches built on old temples? The eternal city kept layering the successive religions and I think that Poussin wanted to present the same ambiguous religious layering in his paintings.
This essay is making news: Have you made some discoveries?
Concentrating on what the eye sees, I questioned what the ambiguity of certain details may have been suggesting and I realized that often the subtext has little to do with art history; sometime they hint at a philosophical question but they could also be political, social or very personal like in his last painting where I discover certain links with his testament.
You will see by yourself that the secondary subject are very much connected to the primary one… but with an offset. They are not where you expect them to be and this give us a real pleasure since it is highlighting the man behind the painter.
"Nicolas Poussin L'ambiguïté recherchée" (24 euro) will be available in bookshops mid-March and can be ordered by contacting the Varulv Editions.