The Louvre Museum, Richelieu wing, 2nd floor, room 14
Oil on canvas, 148 x 120 cm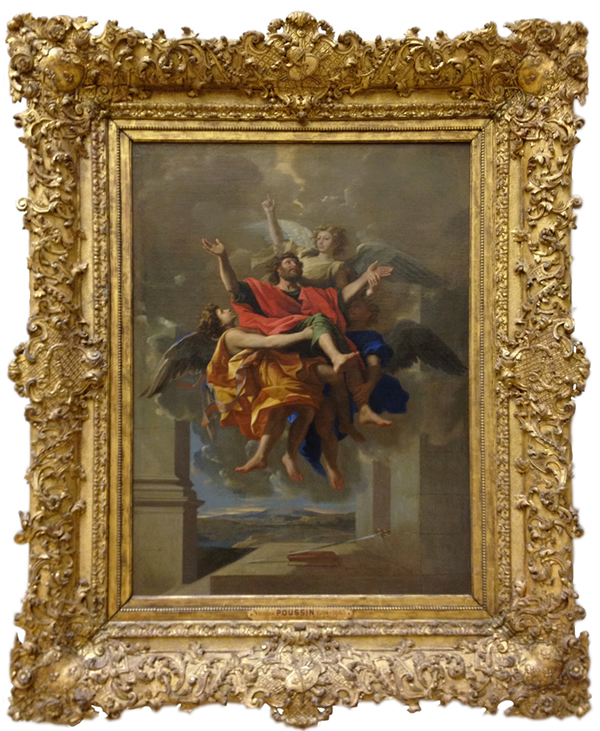 Details of the painting:
Paul Scarron (1610-1660), the famous hunchback poet, creator of the burlesque genre in France, who had a certain reputation and was linked to a popular luxury "salon", commissioned Nicolas Poussin to do a canvas in 1645, through Paul Fréart de Chantelou. The painter objected and responded in the negative on several occasions, despite the poet's insistence, and warned his friend Chantelou: "I would like for the desire that has come to him pass him by and for my painting not to please him any more than his burlesque pleases me."
Nicolas Poussin finally agreed to honour this order at the start of 1649, with a Bacchanalian subject in mind. We do not know if the poet wished to rid himself of his own reputation, but nevertheless it was le Ravissement de saint Paul – the patron saint of Scarron – that was sent to him, a painting immediately considered as a chef d'oeuvre.
The subject
"Must I go on boasting? Although there is nothing to be gained, I will go on to visions and revelations from the Lord. I know a man in Christ who, fourteen years ago, was caught up to the third heaven (whether it was in his body or out of his body, I do not know: God knows). And I know that this man (whether in his body or out of his body, I do not know: God knows) was caught up to paradise. He heard inexpressible things, things that man is not permitted to tell. I will boast about a man like that, but I will not boast about myself, except about my weaknesses." Such are the words that Paul, speaking of himself, pronounced in the second Epistle of Corinthians (chapter 12, 1-5) [translated].
The treatment of modes: the hypolydian
Our brave ancient Greeks, inventors of all beautiful things, found various modes by means of which they produced marvellous effects. […] Being the modes of the ancients, a composition of several things placed together, from their variety was born a certain difference of mode, through which we understood that each of them retained in itself a variety of things, principally when everything that entered into the composition was put together proportionally, from which came a power to induct the soul of viewers with different passions (letter to Paul Fréart de Chantelou, November 1647 [translated]).
The treatment of modes, a principle of expression coming from Antiquity, according to which it is necessary to adapt the inanimate elements rather than the people to the thoughts of the painter, is found in this canvas. And more precisely, the hypolydian mode, which inherently contains a certain suaveness and sweetness, adapts to divine materials, glory and paradise and fills the souls of the viewers with joy. Ecstasy, in all senses of the term.
A first version of le Ravissement de saint Paul at Sarasota Museum of Art (Florida, USA)
Poussin had already worked with this subject in 1643 for his friend and patron Paul Fréart de Chantelou. Today, this canvas belongs to the John and Mable Ringling Museum of Art in Sarasota.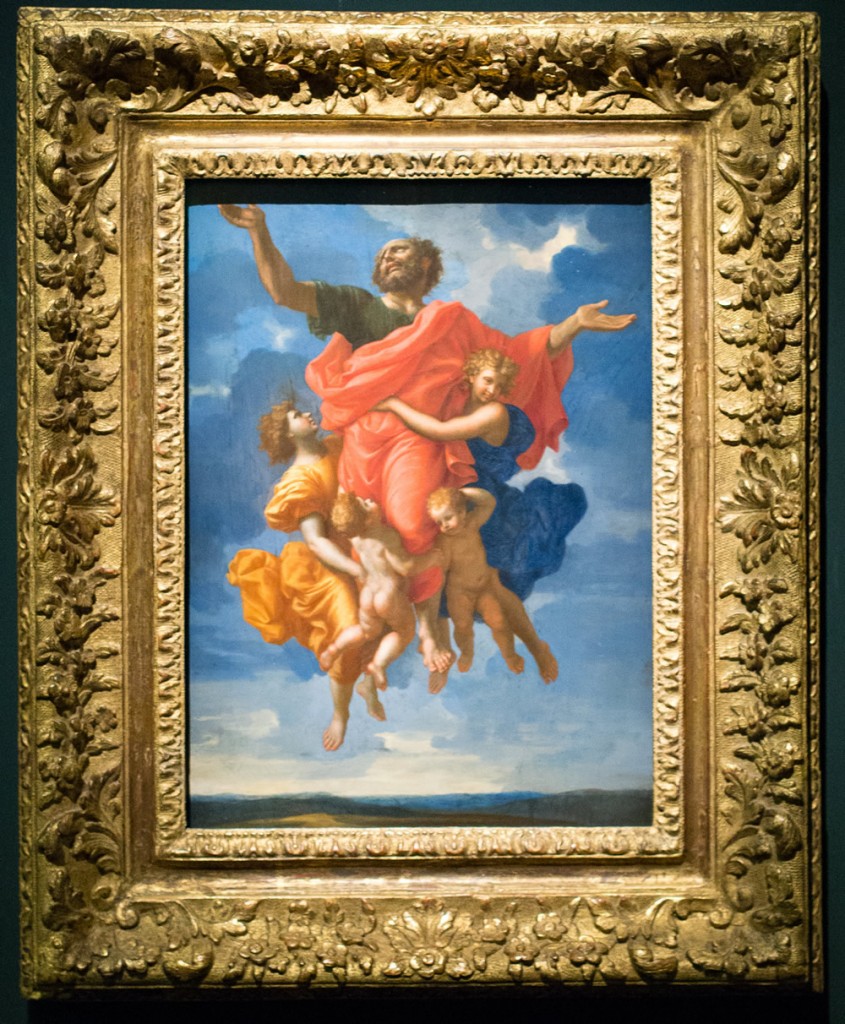 Michel Natalis (1610-1668) made an exquisite engraving of this: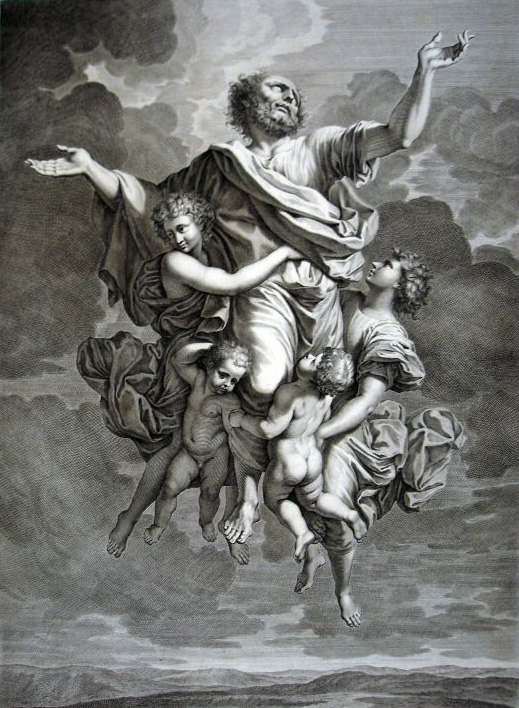 Detail of the group surrounding Saint Paul (you will note the putti and the angels without wings, unlike in the version at the Louvre Museum):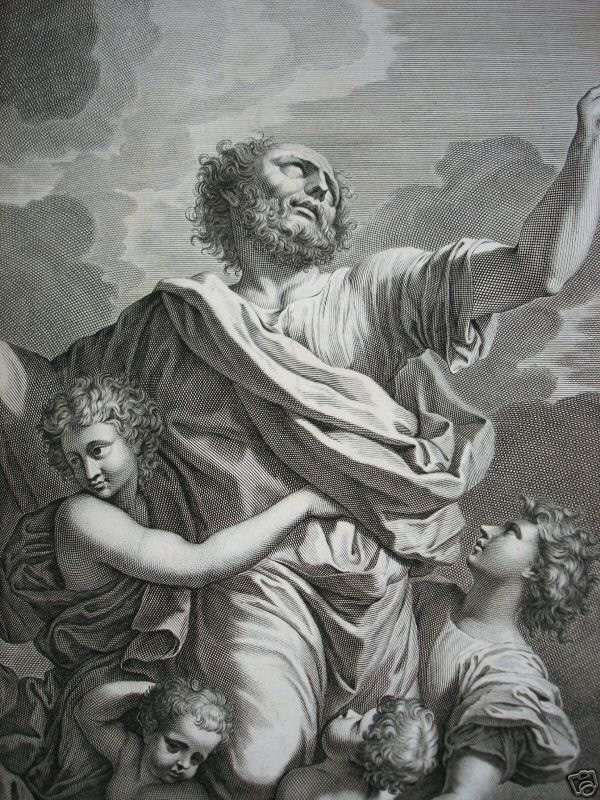 Other details: